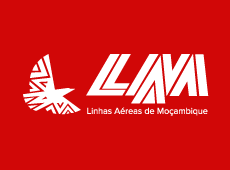 29 November 2013; LAM ERJ-190AR; C9-EMC; flight 470; Bwabwata National Park, Namibia: The aircraft was on a scheduled international flight from Maputo, Mozambique, to Luanda, Angola, and crashed in northern Namibia near the borders of Botswana and Angola. All 27 passengers and six crew members were killed in the crash.
About the ERJ-190
This was the second ERJ-190 event involving passenger fatalities. The first was an August 2010 crash in China involving a Henan Airlines ERJ-190. 44 of the 96 occupants were killed. The ERJ-190 series, which includes the ERJ-195, first flew in 2004, and according the AirFleets.net, over 600 have been produced. The US airline with the largest fleet is JetBlue, with about 59 ERJ-190 aircraft.
About airline
LAM (LAM Mozambique Airlines) is the national airline of Mozambique, and currently has six remaining aircraft, including four 737s and two other ERJ-190s. The European Union bans all airlines from Mozambique, including LAM, from operating in the EU. The FAA, which provides safety ratings for national civil aviation authorities, have not provided a rating for Mozambique because it has been at least four years since any airline from that country has provided air transport service to the US, have had any code share arrangements with US air carriers, or have had any significant interaction with the FAA.
Additional resources
ERJ crashes